Our cyber security solutions are directly derived from industry-accepted standards and best practices. Some of the most widely used and well known of these are listed below:
Policy Development
Virtual CISO
Cyber Security Protection (CPP)
Continuous Monitoring
IT Implementation
Scroll down to learn more information.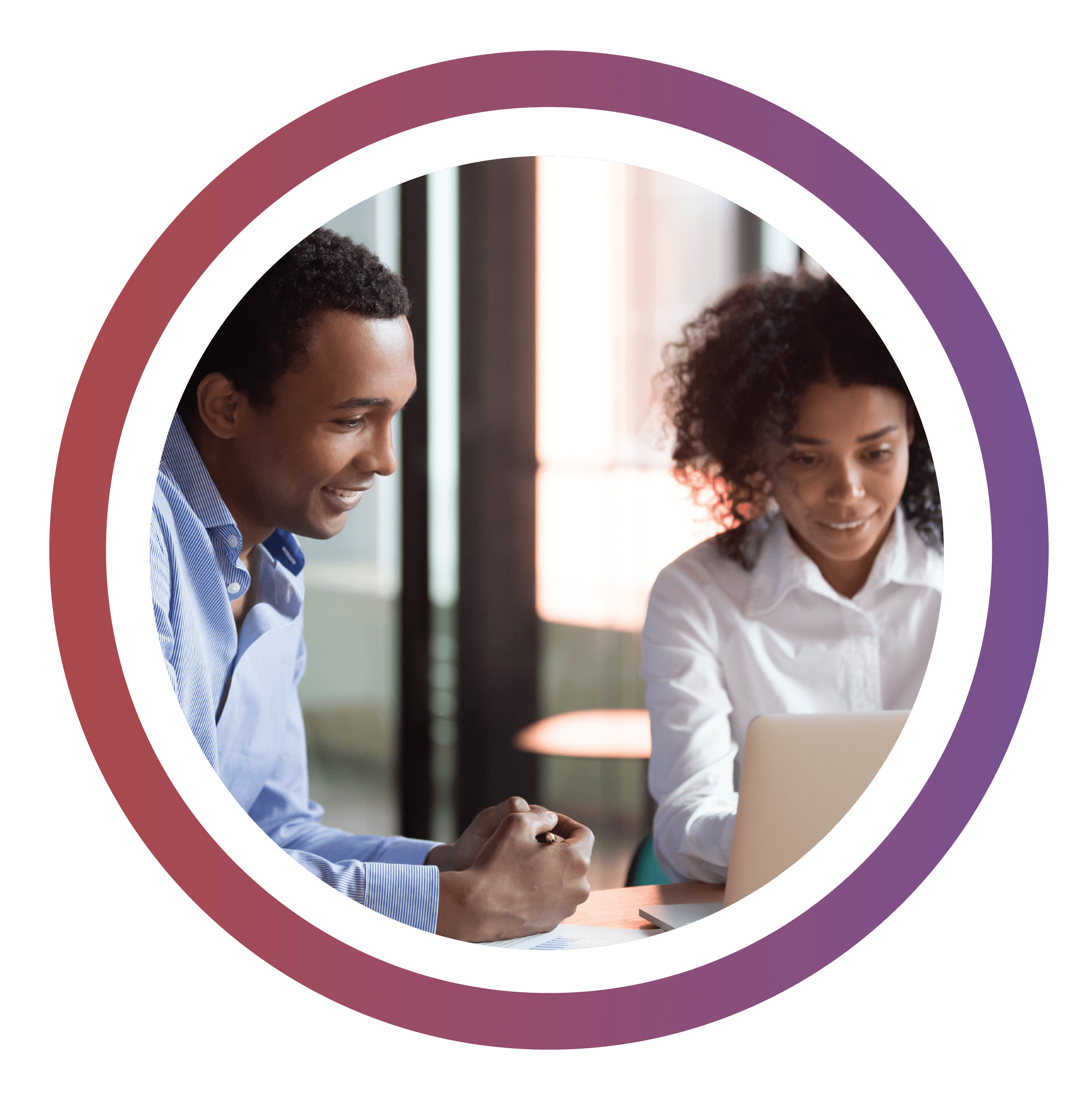 Every organization needs a documented set of policies to guide the cyber and data security Program. The policy set must be customized and tailored to the organization's business operations, and be the direct result of a formal risk assessment.
CyNtell provides policy development services in conjunction with a risk assessment as a turnkey solution. Our approach to policy development is derived from ISO and NIST guidelines and over a decade of auditors' feedback from evaluations. We use a policy structure that clearly articulates the organization's understanding of risk and the resultant mitigation strategy.
CyNtell provides a qualified cyber security professional who has extensive consultative experience in Governance, Risk Management and Compliance (GRC).
They will work with the client to define, refine, and/or validate cyber security and compliance goals and objectives, and then guide the development of strategic and tactical plans to achieve them. Acting as an internal resource, the vCISO will administer and direct a governance framework for security and compliance, manage related risks, and work with vendors, trusted partners, and internal departments to maintain regulatory compliance.
Some of the expected activities are attending meetings with security stakeholders, briefing executives, interacting with legal counsel and human resources, and creating and managing relevant projects.
The vCISO will bridge the gap between IT services and data protection, and between technological circumstances and business requirements.
Cyber Security Protection Package
More Information
The Cyber Security Protection Package puts CyNtell to work in your organization to continuously maximize security and minimize your risk.
CyNtell assigns a Corporate Cyber Security Specialist to be your organization's adjunct Chief Information Security Officer (CISO) who directly manages all the aspects of the organization's cyber security program and provides guidance and support to your staff regarding protection and compliance.
Your designated CyNtell Cyber Security Analyst is vigilant and relentless in protecting your organization from malicious attacks, insider threats, and disruption; and is available 24/7 for consultation.
The Cyber Security Protection Package includes the following solutions:
Cyber Security Program Management
Annual Risk Assessment
Annual Policy Validation & Refinement
Semiannual Vulnerability Assessment
Annual Penetration Testing
Security Awareness
Audit Support:

A consultant will be present during 
an audit. When deficiencies are found, our consultant(s) will address and remediate Audit Support
A consultant will be present during an audit
When deficiencies are found, our consultant(s) will be address and remediate
Continuous Monitoring
Vulnerability and Compliance Continuous Monitoring
CyNtell continuous monitoring provides the client with peace-of-mind in the knowledge that devices are consistently scanned for vulnerabilities and regulatory compliance.
Through this solution, we validate devices are congruent with policy's patch and vulnerability management requirements. This helps the client demonstrate adherence to security and privacy regulations by employing ongoing vulnerability assessing. CyNtell provides monthly technology compliance reports so clients always know the current security posture.
For clients that also subscribe to IT Implementation solution, not only will devices be monitored, remediation for vulnerabilities and compliance issues will occur quickly and painlessly without productivity losses.
This solution is a must for organizations required to meet the specifications of NIST SP 800-171 DFARS, GDPR, CCPA, New York State DFS Cyber security and SHIELD, HIPAA, and PCI DSS.
CyNtell provides technical expertise to assist the client with implementation of secure network and systems configurations congruent with the client's cyber security and/ or related policies.
Our team of cyber technical specialists will develop security configuration baselines for personal computers, on-premises servers, mobile devices, and network devices like wireless access points, routers, switches, and firewalls. Security configuration baselines will be deployed, monitored and maintained.
When requirements change or vulnerabilities are uncovered, our team will address issues by adjusting security configuration baselines and dynamically deploying updates without causing losses in productivity.
In addition, our team will provide patch management services, as required by most compliance standards, keeping personal computers, servers, and mobile devices secure from known vulnerabilities and exploits.
Schedule a Call
Complete the form below, and we'll contact you to find a time that works for you.