Our Unique Approach
Cyber threats are real, ever-present, and evolving.
Breaches can happen to the most vigilant of companies. When they do, the question asked of the organization is, "What did you do to prevent and minimize the impact of the attack?" 
If the answer is "nothing" or "not enough," in addition to possible fines and legal action, the cost to an organization's reputation (lost customers, lost trust) can be devastating…60% of small businesses that suffer a breach, close within 6 months!
If it happens to you, do you have a good answer? If your answer is "CyNtell"; your organization is protected against cyber threats by a company that follows the Standards and Best Practices of industry-recognized leading public and private sector Cyber Security experts.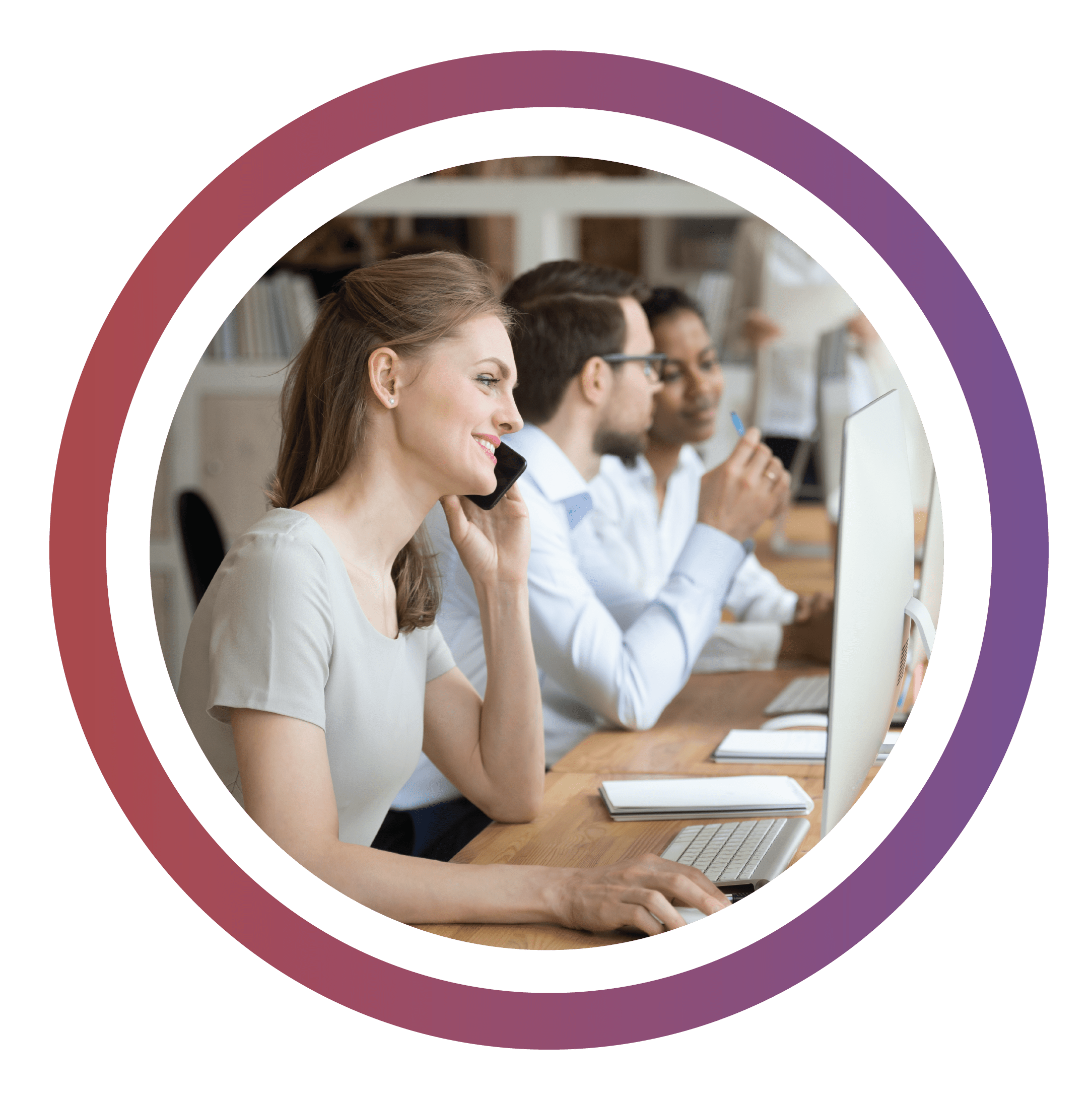 Risk Assessments
CyNtell Risk Assessment
You can't know how vulnerable your organization is to a malicious attack until you put it to the test with a CyNtell Risk Assessment.
The International Standards Organization's (ISO) 27000 series on Information Security mandates that an organization perform a risk assessment as the baseline for Cyber Security policy development and program establishment.
Our approach incorporates ISO and NIST risk-assessing guidance and best practices. Our experienced Cyber Security consultants will use documentation and personnel interviews to obtain the necessary details about the organization's business model, technology infrastructure and data processing.
The results of an assessment determine the mitigation strategy defined in the policy. It demonstrates proper due diligence by the organization's Cyber Security program.
Every engagement concludes with a completed checklist and a Risk Assessment Report (RAR) which illustrates the firm's current risk profile.
Find out where you're vulnerable. Schedule a CyNtell Risk Asssessment.
Security Assessments
More Information
Cyber Security threats are continually evolving with new forms of malware and creative bad actors.
Implemented controls should be tested periodically to ensure they are meeting the intended protection objectives.
CyNtell provides both vulnerability assessments and penetration testing to validate an organization's controls.
Vulnerability Assessment
More Information
A vulnerability assessment is a passive review of control sets that we conduct in two phases.
In phase I, a credentialed CyNtell Cyber Security analyst will perform a review of the firm's IT documentation, and system hardware and software to determine potential areas of vulnerability.
In phase II, the analyst will use a toolset, e.g. Metasploit, to validate potential IT areas of vulnerability.
Our analyst will also conduct social engineering drills (e.g.: impersonation, phishing and dumpster diving) to assess the physical aspects of the organization's protection.
The outcome is a documented list of vulnerabilities, associated impacts, and recommended remediation.
Penetration Testing
More Information
A penetration test is an active scan and simulated attack on the organization's controls. Our consultants are certified and Licensed Penetration Testers with expertise in industry-accepted methodologies.
In essence, this is phase III of a security assessment. It involves a CyNtell Cyber Security analyst using hacking tools and penetration testing methodology to simulate a malicious attack on the organization's IT systems.
Our analyst will simulate attacks including denial of service, and data theft and destruction. Depending on the circumstances and organization's requirements, a physical penetration test can be conducted to simulate an attack focused on theft of PII and corporate espionage by an intruder.
The outcome is a documented list of vulnerabilities, exploitation threat vectors, work factors for exploits, associated impacts, and recommended remediation.
Want to know the current state of your Cyber Security against active threats? Schedule a CyNtell Security Assessment.
Regulatory and Technical Assessments
More Information
CyNtell provides a broad range of security assessments that ensure you are in compliance and protected from fines.
PCI-DSS
Any business that takes credit card payments must take active measures to keep systems secure and compliant with PCI-DSS. CyNtell will determine the appropriate level of compliance and analyze control gaps to provide a plan for meeting compliance.
SOC 2
All CPA Firms must take active measures to keep their clients' financial data secure. Developed by the American Institute of CPAs (AICPA), SOC 2 defines criteria for managing customer data based on five "trust service principles"—security, availability, processing integrity, confidentiality and privacy. CyNtell SOC 2 assessment ensures that you're business meets these standards.
NIST SP 800-171
If you are a government contractor or sub-contractor, the protection of sensitive federal information while residing in nonfederal systems and organizations is of paramount importance to federal agencies. This CyNtell assessment looks at your policies and procedures for securing controlled unclassified information (CUI).
HIPAA
Compliance with the Health Insurance Portability and Accountability Act (HIPAA) is a big issue, not just for healthcare organizations and health insurers, but every organization that has employees with health insurance.
The act is intended to protect the privacy of peoples' health issues and there are policies and procedures that must be in place in order to avoid fines and potential lawuits/litigation.
CyNtell creates policies and programs that address all aspects of HIPAA compliance; conducts audits to ensure they are being implemented properly; and provides a HIPAA compliance Annual Report with recommendations.
Schedule a Call
Complete the form below, and we'll contact you to find a time that works for you.
CyNtell is accredited to conduct Cyber Security audits for organizations to verify processes, validate the applicability and appropriateness of controls, and to certify adherence to best practices and industry standards. 
Want to protect yourself from fines and legal actions in the event of a breach? Contact us for verification, validation and certification of your cyber and data privacy security policies and practices.