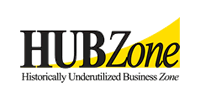 CyNtelligent Solutions, LLC (CyNtell) was established in 2016 to provide professional services to the Federal government, specifically DoD. Although originally focused on delivering services for its cybersecurity solutions, CyNtell expanded to developing and providing additional solutions and related services congruous with cyber compliance. Such expansion was precipitated by customer requirements and CyNtell's ability to provide value by helping to establish a baseline for risk management and controls implementation as a foundation for cybersecurity, privacy, business continuity, and IT service management. The services that we provide are in direct support of those four functional solution areas.
Today. our clients are from the public and private sectors. For our government clients, CyNtell provides exceptionally rated professional services and training support as a prime and subcontractor. For our commercial customers, CyNtell provides military-grade cyber compliance capabilities. Our ideal client has a strict internal standard to maintain and/or must meet regulatory requirements (e.g., HIPAA, SEC/FINRA, FFEIC, PCI-DSS, FAR/DFAR) as a part of everyday operations.
CyNtell leadership has over 60 cumulative years of experience in information technology, cybersecurity, and government services. Our staff is also highly experienced with proven expertise evidenced through achieved industry credentials like CISSP, CSA+, CASP, CEH, CHFI, EDRP, ECIH. Our staff takes pride in providing the quality of service our clients expect and deserve. CyNtell's corporate culture is one where "family comes first"; our staff is family and our clients are our extended family.
---
Purpose Statement: CyNtell was created to provide critical professional services to both the public and private sectors for the advancement and promotion of good practices in the realms of cybersecurity and IT service management. Furthermore, CyNtell's management believes that the training and education of appropriate knowledge, skills, and abilities in those realms to personnel, government staff, and the public will bolster national protection initiatives. Therefore, CyNtell is committed to providing an outlet for understanding concepts, laws, regulations, standards, and best practices in cybersecurity and IT service management.
Pledge: CyNtell will—embrace technology evolution; drive innovative solutions; deliver quality services to clients; celebrate diversity; demonstrate patriotism; and glorify God through honoring all people.
Goal: CyNtell strives to provide professional and exceptional services to clients that meet expectations and exceed quality requirements with fiscal and budgetary accountability.
Download our Capabilities Statement.